Premier Construction of Sustainable Homes
We turn your vision into your dream
A Construction Company that offers so much more.
We have been building homes for our clients for many years either as main contractor, builder or as project managers. Over the last few years, we have found that our customers need different things and different solutions to their problems. They also need different solutions dependent on their approach to risk. As a result, we have a variety of options available to satisfy these needs.
We can offer our construction company to work with you as main contractor or we can offer our services as project manager. You will see our packages offered for both solutions on either Construction page or project management page. In either case we can handle design and build or complete packages. We offer watertight solutions, new build, extension and refurbishments of your home. We also work with developers and private homeowners. In all cases we will deal with all the technical delivery from design, demolition, build and completion of your new home.
The difference with working with Design4U is that we tailor the best package and deliver in a way that suits you. We do not make life difficult. Instead, we keep our solution as straight forward as possible. A service that is Design4U.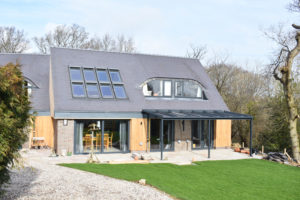 COMPLETION
The final chapter of building your dream home there comes a few more things to finish before we can complete. Here is a handy list of tasks you may have not considered.
Delivery of your dream starts right here
Building your own home, a renovation or extension could be one of the most important decisions of your life
We are the trusted Construction Company in Sussex, expert in design and build management so you will be in safe hands